Disney is clearly no stranger to producing top-quality feature films that audiences care about and cherish, but for every show-stopping film like Frozen, Zootopia or Big Hero 6, there are a slew of films that seemingly that fly under the radar and don't get the attention they deserve. Because there are so many impressive Disney films that deserve so much more respect than they deserve, we're finally giving those films some proper much-needed attention.

The Princess and the Frog
Since I saw The Princess and the Frog in theaters back in 2009, this magnificent film continues to be a personal favorite of mine. From its great cast of characters, great storytelling and absolutely phenomenal musical numbers, this film has all the qualities to earn it's right as a great Disney classic, but it hardly gets much attention it deserves.
The Hunchback of Notre Dame
This movie always amazes me. Not only is it absolutely stunning, but this film is by far one of Disney's darkest and gritty animated movies, which in a strange sense actually works really well blended together with a great story and fantastic music. It doesn't seem to get a lot of attention from the studio at all, probably due to its dark tone. I wouldn't want every Disney film to follow in this format, but this great film deserves a bit more respect, or a proper Blu-Ray release at the least.
Meet the Robinsons
The year in which Meet the Robinsons was released is certainly a shame. It was 2007, one year prior to Disney's new renessaince that began with Bolt. Though it missed the mark, this film is a wonderful one to come out of Disney during a totally lackluster era of filmmaking. It isn't perfect, and suffers a severe case of bad-pacing and takes far too long to get to the point the movie is trying to make. Problems aside though, it's a wonderful little movie that is emotional and touching and hilarious. I'm certain the result of the film would have been better had it been made under the new Disney era of cinema, but I'm still happy with this film, and it certainly deserves your attention.
Tomorrowland
I can never understand why this movie doesn't deserve any of the proper attention it deserves. When it hit theaters last year, it opened to a split on critics and to poor box office results, and although the film isn't perfect- with many of its problems could have been an easy fix given a bit more time with the screenplay, it certainly deserves more love than it has gotten. It wasn't the movie I had hoped for, but I've loved the movie for what it is and the powerful message it so proudly wears on it's sleeves of that we all play a role in building our own futures, and that through the dark times we need to stay inspired to keep moving forward. Although the film is actually called "Tomorrowland", the entire film has a strong Epcot Center feeling about it, which makes sense, seeing as much of the story and innovation was directly inspired by Walt Disney. For any Disney fan, this movie is a must-watch.
A Goofy Movie
This niche little film that came out of DisneyToons in 1995 seems to life on with a cult following of millennials who grew up with this movie on VHS. The movie follows Goofy and his son Max, straight off their Disney Afternoon series, Goof Troop. Oddly enough, this movie is nowhere to be found on Disney's Blu-Ray release line-up which is surprising. This movie has gained a large cult following in recent years, and a character like Goofy will always be bankable for the studio, so it would only be logical for Disney to cash in on that popularity as soon as they can.

The Great Mouse Detective
One of Disney's most pleasant and simply enjoyable movies to come out of the pre-Disney Renaissance era. Though Great Mouse Detective isn't nearly as spectacular as most of the other Disney movies, it's a fun entertaining delight from the studio that goes very much unnoticed. The characters were entertaining, and the Sherlock Holmes-esque parody tone makes for an overall entertaining film.
Bolt
Where Meet the Robinsons was the last film in a problematic Disney era of films, the studios' next film, Bolt, was the first film that showed Disney's brand new restructuring of the company, and the first film to showcase the potential new creativity the company had to offer under the new leadership of John Lasseter and Ed Catmull, who can be credited for bringing new life to the animation studio. It was the beginning of a new renaissance at the studio that paved the way to bigger hits like Tangled, Wreck-It Ralph and Zootopia, yet it doesn't get a lot of attention, which is a shame considering it's one of Disney's best to come out of the era, especially considering the studio's lack of quality at the time.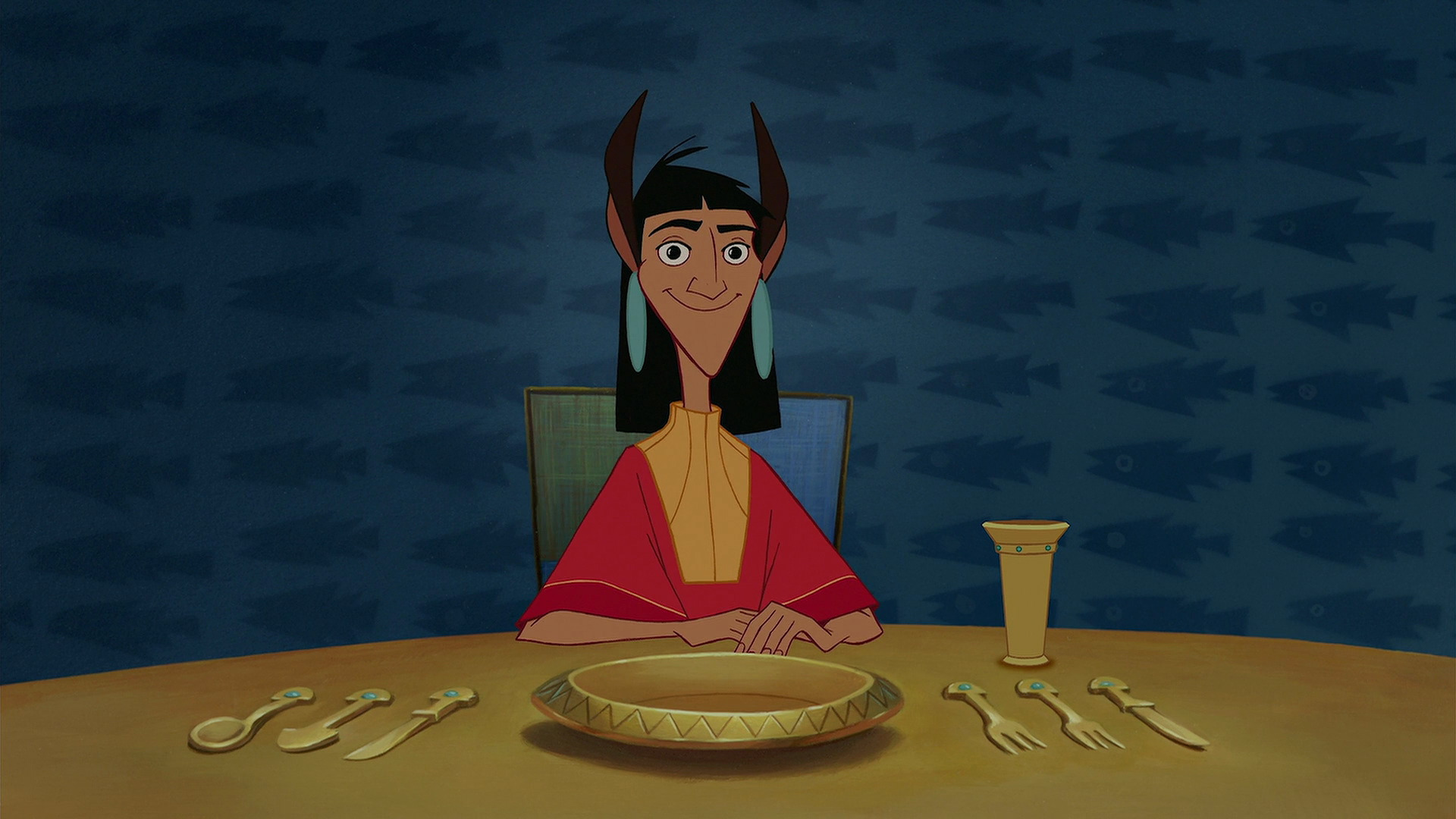 The Emperor's New Groove: 
And finally, one of the most unique and hilarious films to come out of Disney in the post-Renassaince era and pre-the lackluster eraly 2000s era, is The Emperor's New Groove. So much works about this movie that needs to be mentioned from it's unique animation style to it's hilarious comedy and visual gags, The Emperor's New Groove is a film you likely haven't seen, but very much deserves your attention.
What are some of the most underrated Disney films that we left out of this list?